Back to Gallery
The Gravszad of Lews'szad
A hand-drawn city map of the gravszad (county seat) of Lews'szad. (Map © Chris Harrison - used with permission.)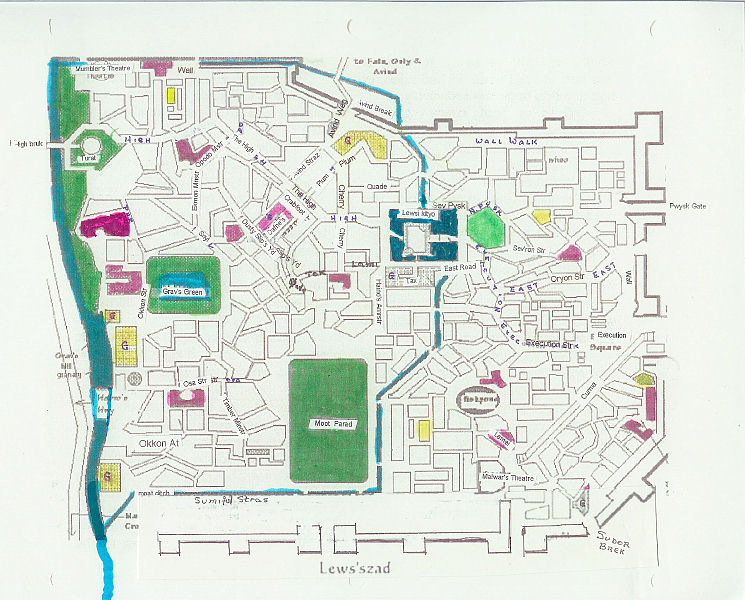 This is a proprietary image that is not available for re-use.
Comments
Nice! This worked perfect for a city I needed quickly. I whited-out all the street names/area names and put my own in, but full page-size would have given this a 10/10. As it stands an 8.5, but still awesome
Comment Posted Thu July 15, 2010, 3:23 am by Glenjiman
---
This one brims with inspiring stuff. Thanks for making it and putting it out there.
Comment Posted Thu November 5, 2015, 10:10 am by Jeff
---
Comments are disabled.